Now accepting reservations. Please keep in mind we hold reservations for no more than ten minutes after reserved time.
Serving the Areas Freshest Seafood Since 1999
We would like to take this opportunity to thank all of our customers for the continuing support of the Salmon Run Fish House. We go to great lengths to provide you with prompt, courteous, friendly service; and fresh wholesome seafood at moderate prices in a comfortable atmosphere. This was our commitment to you when we first opened in November of 1999, and today my wife and I still continue to stand by our commitment, as you have come to expect nothing less.
Click Here for special discounts!
Online Ordering
Please Click Here to place your order or e-gift card.
About Salmon Run
Est. 1999
Salmon Run Fish House is a local, family owned and operated family style restaurant, located at 78 Main Street in historical downtown Lee, Massachusetts. Since our opening in the fall of 1999, we are proud to serve you, as our guests, only the freshest seafood in the Berkshires. Although our specialty is seafood, our extensive menu includes items to satisfy everyone in the family's appetite such as, char-broiled steaks, grilled chicken and creative pasta dishes. Our children's menu consists of smaller portions, with the same quality as our adult menu. We also have weekly specials like fresh Maine lobster and slow roasted prime rib.
As our guest at Salmon Run you may choose to dine in either of our two dining rooms or sit at our high top bar and enjoy an appetizer, cocktail, beverage or even a complete dinner.
Salmon Run's entire menu is also available for quick, convenient take-out. No matter what you're in the mood for Salmon Run Fish House offers the freshest seafood in the Berkshires at affordable prices. Come visit us and see for yourself.
Visit Us
We are open from Wednesday - Sunday 4-9pm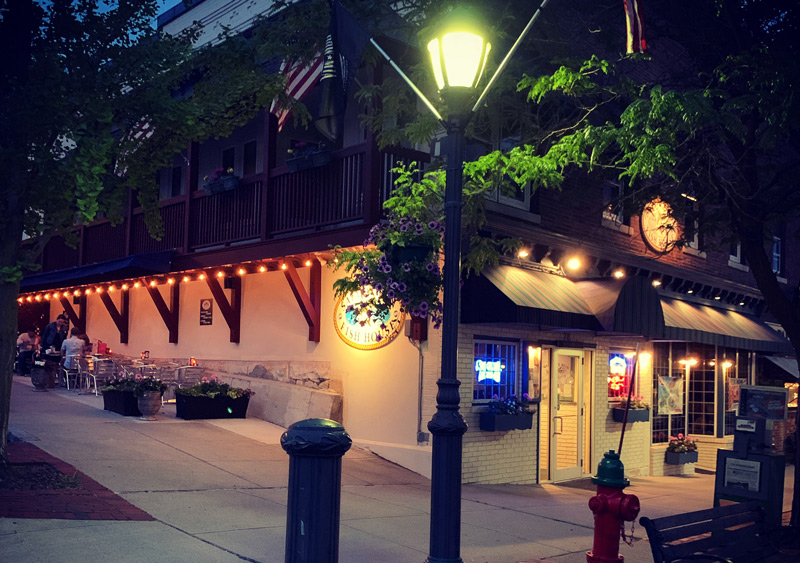 Contact Us
Phone: (413) 243-3900